Deriv, one of the leaders in the fintech industry, achieved We invest in people, gold accreditation. This is the first industry accolade received in 2023, one of its many goals this year.
Being awarded gold is a triumph and something only 17% of organisations that Investors in People (IIP) assess achieve. This accreditation is for 3 years. IIP celebrates companies that finetune their management style to demonstrate trust, motivate employees to improve skills and knowledge, and remain agile to change.
For Deriv the gold accreditation acknowledges the leadership approach, people practices, and culture of trust that the broker has strived to build in all its offices. Survey results reveal 80% of employees agree on solid people practices. They appreciate the empowering work culture which inspires them to be on their 'A' game and work their best.
The insights captured also indicate Deriv provides career advancement opportunities and cares about putting people first. Employees participate in innovation and transformation through a shift from small to big thinking about their work scopes, the business, and the industry.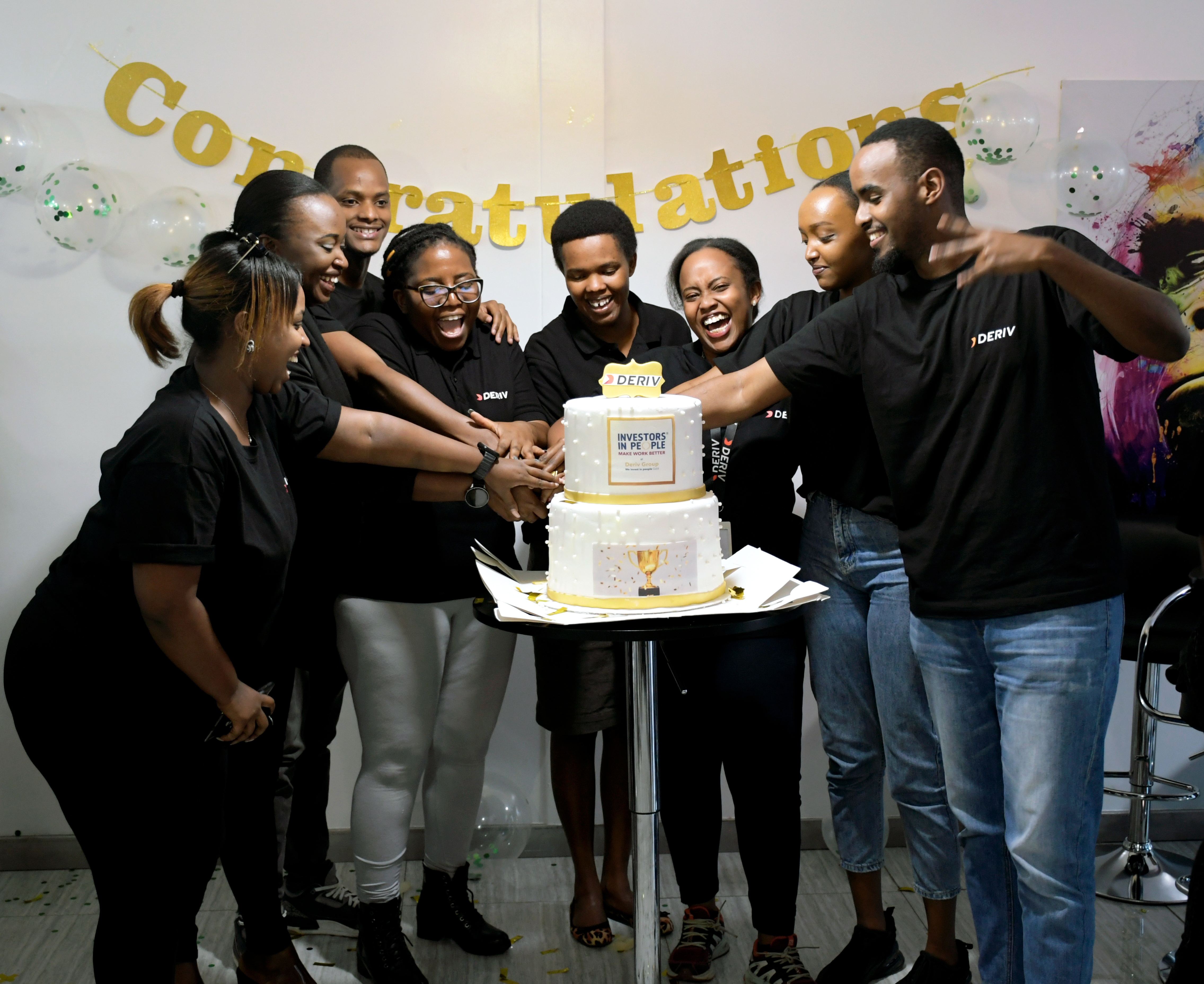 The shortlisting companies relies on three principles:
Leading: How much trust is there between employees and the leadership team? Do leaders live up to their values and inspire the right culture?
Supporting: Are the right structures in place so employees can do their job well? Are employees rewarded for doing well? And supported properly if they're struggling?
Improving: Are there plenty of opportunities for employees to grow and develop? Is the company ready for any changes the future might bring?

The process:
IIP representative talks to the company, its employees, and what is the motive for achieving accreditation.
IIP sends out a survey to employees to see how they feel about working in the company and how well they are supported.
IIP conducts one-on-one interviews with employees and attends meetings to gain insight into the workplace.
The key findings are published in a report revealing the company's failure or success in achieving the accreditation. The report also includes recommendations from IIP on the next steps for the company.
IIP creates an action plan for what changes the company should make over the accreditation period.
The accreditation positions Deriv in 1st ranking in the finance and insurance activities sector and 3rd ranking globally in the technology/IT sector. Rankings are for organisations with employee strength of 250–4,999.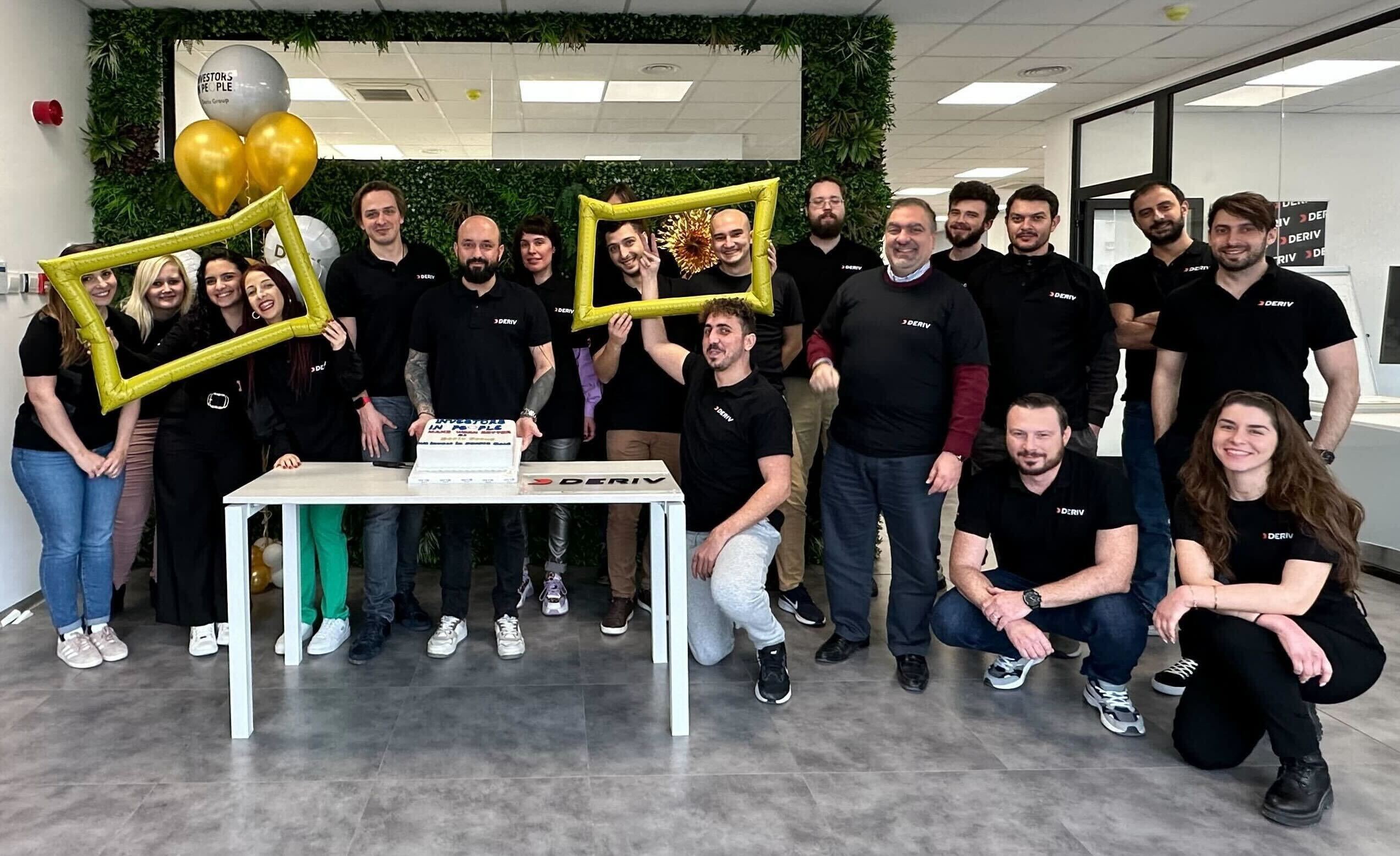 Commenting on the award, Seema Hallon, Head of People Management, said:
"This is a proud achievement for us! At Deriv, we try our best to create a work environment that encourages every team member to take ownership of their jobs and 'up their game' to bring out the best contribution to their roles. Our culture of trust, driven by our values, is based on open conversations, active involvement, agile working and fun together. We are excited to be on this journey of excellence with IIP and hope to be in the Platinum category soon!"
​​Deriv has ambitious growth plans for 2023. It is looking for skilled professionals to expand its dynamic, diverse, and fast-paced workplace. Join us in our journey, view our open positions.
About Deriv
Over the last 23 years, Deriv's mission has been to make online trading accessible to anyone, anywhere. Deriv's product offering includes intuitive trading platforms, over 200 tradable assets (in markets such as forex, stocks, and cryptocurrencies), unique trade types, and more. With more than 1,200 employees in 20 global offices spread across 16 countries, Deriv strives to provide the best work environment, which includes positive work culture, timely addressing of employee concerns, celebrating achievements, and conducting initiatives to boost their morale.
PRESS CONTACT
Aleksandra Zuzic
[email protected]
Photos accompanying this announcement are available at
https://www.globenewswire.com/NewsRoom/AttachmentNg/c7747671-2e51-4da5-8bdc-e8ccab8ef6b2
https://www.globenewswire.com/NewsRoom/AttachmentNg/cd0a9ee9-744f-4eb2-a533-d19989a1f090
https://www.globenewswire.com/NewsRoom/AttachmentNg/44084c93-ef28-4ce4-a375-c0296647ba71